click images for larger views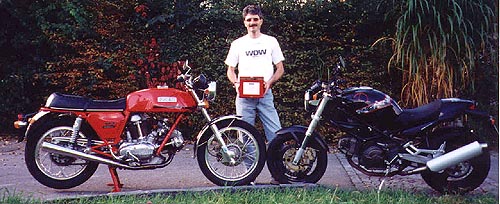 Despite the better roadholding of the Monster, Wilfried's favorite regular ride is his 750 GT.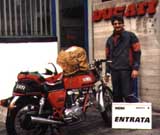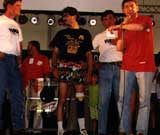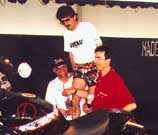 Wilfried won this Monster Dark at the 1998 WDW in Bologna.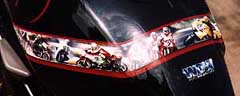 Close-up of this beautiful tank (Ducati history in pictures).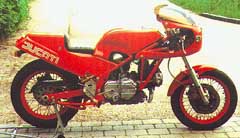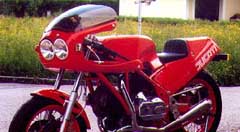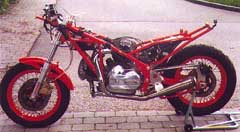 Wilfried built this 900 SS in Harris-frame from the remains of a crashed 900SS and a Steve Wynne Harris frame
kit in 1986. On the very first ride he was hit by a crazy young boy on his Suzuki and lost his left leg.
After his recovery he rebuilt the bike with a complete new frame-kit from Harris in 1990.
"The bike is fantastic to ride but awful to sit on, so I ride it very seldom."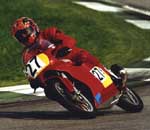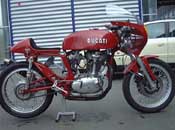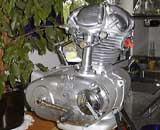 Wilfried races the 450 Desmo racer regularly at Ducati and Classic events (with different fairings).
The 900 Darmah was ridden from 1978 - 1986. Now it is in a dismantled state (70.000km) and will
be restored sometime in the future...there is also a little Duc engine he found (only the engine) in a
very bad state, so he converted it from petrol to alcohol.
Thanks for the great photos Wilfried!