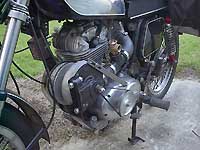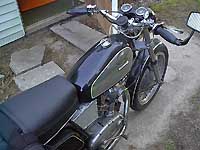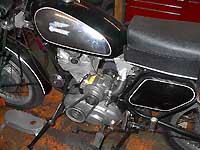 click images for larger views
The owner says he's off his medication again. That's 1/2 a turbo from a 6.5 litre GM diesel, gtafted to a 250cc Ducati desmo. Makes about 6 psi of boost, apparently GSXR owners aren't shaking in their boots!

On the right Phil's little adventure to the edge, the blown Scrambler!